Today, Viener&Partners is announcing that they will be working with Global Lyme Alliance (GLA), a private nonprofit dedicated to conquering Lyme disease through research and education. Lyme disease is currently the fastest growing vector-borne illness in the United States, with at least 329,000 new cases each year. Cases have been reported in all 50 states and more than 80 countries.
"We are so inspired by what GLA is doing through their research, education and awareness programs," states Hilarie Viener, Founder of Viener&Partners. "We have a unique opportunity to help support the tremendous efforts of this organization and generate greater awareness about this largely misunderstood illness that affects so many."
GLA has gained national prominence for its commitment to changing the course of Lyme disease by funding ground-breaking research, while expanding education programs for the general public and physicians. GLA-funded researchers were the first to prove the existence of the previously disputed chronic Lyme condition, have decoded the Lyme genome, discovered how the disease can survive antibiotic therapy, and now understand far more about what makes the Lyme bacterium different than any other type of infection.
"We are at a pivotal point in our development as an organization," states Scott Santarella, CEO, Global Lyme Alliance. "We are very fortunate to have a dedicated team that is passionate about our mission to conquer this often debilitating disease and improve the lives of Lyme patients and their families."
"We were astounded to learn how prevalent Lyme is and that there currently is no accurate test to diagnose the disease, nor is there a cure," states Viener. "It is our mission to develop strong strategic partnerships to help fund the much needed resources to end this growing epidemic."
Viener&Partners will be handling brand partnerships and sponsorships for the organization under its Brand&Culture division. Brand&Culture is a platform geared specifically for the needs of non-for-profits and cultural institutions to strategically align them with brands that share the philanthropic mission.

Viener&Partners, a brand and marketing consultancy based in Manhattan with experience working with over 100 brands, from Fortune 500's to start-ups, in markets around the globe. In 2016, the company launched two divisions; Brand&Culture, creating strategically sound partnerships between brands and non-profits/cultural institutions – and – Brand&Insights, a research-driven consultative approach to developing Go-To-Market plans and Growth Strategies, based on proprietary research, audience understanding and actionable insights.
For more information, please visit http://www.vienerandpartners.com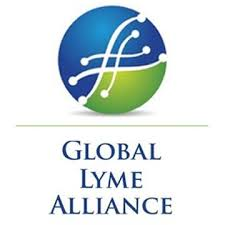 Global Lyme Alliance is the leading private nonprofit dedicated to conquering Lyme and other tick-borne diseases through research and education. GLA has gained national prominence for funding the most urgent and promising research in the field, while expanding education and awareness programs for the general public and physicians. Learn more at GLA.org; follow GLA on Twitter, Facebook, and Instagram.
Contact GLA: Holly Wainwright
Director of Marketing and Communications
203-883-6603; holly.wainwright@GLA.org